Answer: It's an Institutional Parole Officer (IPO) who is an investigator for the Texas Board of Pardons and Paroles.
They will come around and talk to the inmate about his or her potential for being paroled. The IPO Officer will take some statements from the inmate. The IPO Officer will have the inmate sign a form stating what he or she has accomplished and what his or her goals are for the future. This is an important conversation and one in which the inmate needs to be prepared for.
Is the IPO Officer the same as a parole board member? No. The IPO is an investigator for the Board, but the IPO is not part of the board nor is he or she a board member.
After an inmate has met with the IPO Officer, there is not much time remaining before the Board will likely schedule a Parole Hearing.
Frequently Asked Questions (FAQ): Texas Parole
Texas Parole Attorney Chris Dorbandt answers commonly asked questions regarding parole (early release from prison) in Texas:
Texas Parole Attorney Chris Dorbandt Will Guide You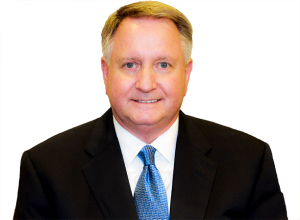 The Law Office of Chris Dorbandt, PLLC
At our firm, the advocacy process on behalf of an inmate seeking parole involves the following steps:
Our first contact will generally be with a member of the inmate's family.
Every effort is made to spend as much time as possible or necessary to help the family fully understand the legal and factual issues, and to answer questions about the parole process.
Why choose Texas Attorney Chris Dorbandt?
I have an 85% Parole Success Rate.
I know and understand the law regarding parole and revocations at TDCJ.
I know the voting members and commissioners of the Texas Board of Pardons and Paroles and regularly appear before every Board in the state.
I know how the system works for and against the inmate.
I have a state-wide parole practice.
You will know the flat fee up-front for the entire case.
I handle many parole cases every month and have been doing so for many years.
I will personally respond to your calls, emails, texts, and letters when you have questions. You will not get this level of service with most attorneys.
I take pride in helping people and reuniting them with their families. With a "Texas Friendly" way, I guide the inmate, family, and friends to make the process easier and less stressful.
Learn More about our Professional Parole Services
Call 512.407.9700
For A FREE Consultation